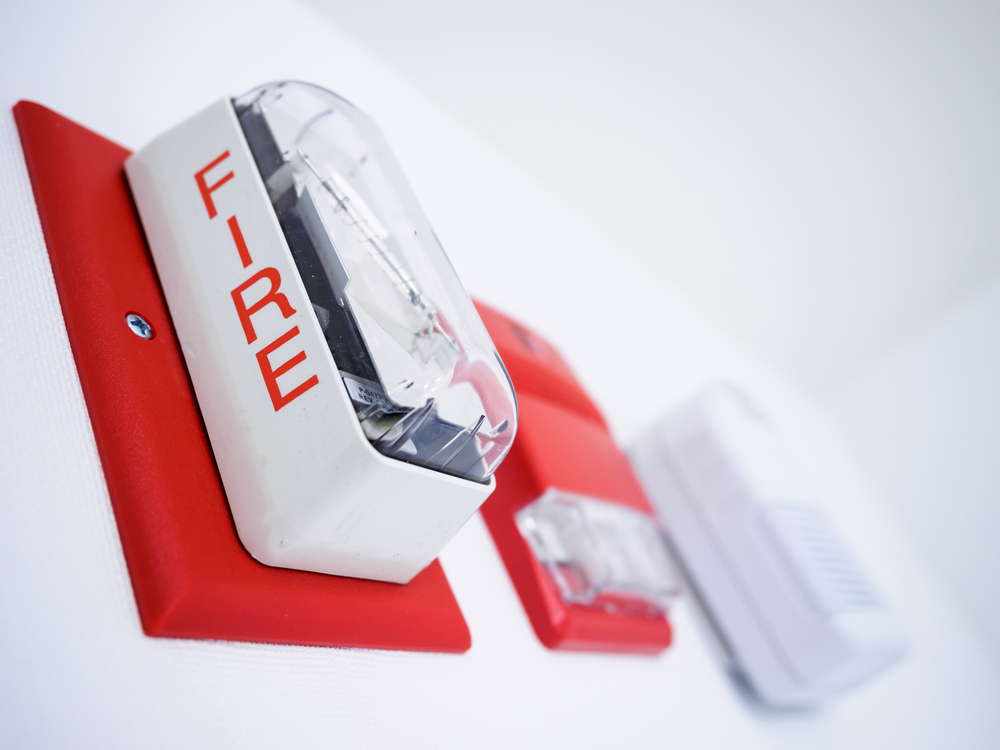 Have you thought about your building's fire alarm system lately? Unless you're constantly hearing your system go off or have been pushed to upgrade or replace your system, our guess is probably not. As a business owner, you may have questions about code requirements you need to meet, what your options are, or what systems cost. Whatever the questions, you should always have a working fire alarm system, so if you need to upgrade or replace it, keep these code requirements in mind.
You may be wondering what the code requirements are for a system in your building. Unfortunately, the answer isn't as simple as it probably could be. It really depends on what type of building you have, if it has an automatic sprinkler system in place, what the occupancies are in the building, and what the local building code requirements are.
A high-rise building, which is defined as a building exceeding 75 feet above street level, then you must have a fire alarm system in addition to a communication system for the fire department to use if evacuation is necessary. Other buildings will also more than likely require a fire alarm system, buildings like schools, hotels, daycares, etc. Each building has its own requirements, and may even be relaxed or eliminated if your building has automatic sprinkler system protection.
When you're considering whether you should update your system or replace the system, there are significant and costly concerns. There are typically different requirements regarding replacement vs. upgrade, including the degree to which the new construction requirements must be met. If you decide to replace the system, local code may allow a device-for-device replacement, with no operational or functional changes from current operation. If your current fire alarm system meets local requirements, replacement may be the right option for you.
If your fire alarm contractor requests you replace the system, it could be an issue if he or she discovers that your current system must be modified to meet current code requirements due to changes in the construction of your building, occupancy, or local ordinances. If there are added devices, like strobe lights, the contractor will also require the new system meet building and fire prevention codes, which could cost you more money.
SecurCom is an Engineered Systems Distributor for Mircom's full line of fire alarm systems. Our Technicians are factory trained on their complete product line and hold state licenses for service, installation, and inspection of fire alarm systems. We can meet all of your fire alarm system needs; including design, service, installation, and inspection of your system; including replacement when necessary. With our state certified designer we can seal, submit, and obtain necessary fire alarm permits. Our fire alarm product line range can accommodate any size fire alarm system. Whether you are an owner of a facility or a contractor needing a proposal for a fire alarm system, SecurCom can assist you with all of your fire alarm system needs. We also offer UL Listed monitoring for all the systems we provide.
Mircom offers a variety of fire detection and alarm products including:
Network Fire Detection and Alarm

Addressable Fire Alarm

Conventional Fire Alarm

Releasing and Special Hazard System

Remote Annunciator

Addressable Device and Detector

Conventional Device

Voice Evacuation System

Notification Appliance

Power Supplies and Accessories

Award Winning Graphics Software